A Decor Aluminum Mesh Panel is a modern and minimalist design with a clean line. It is made of aluminum and is perfect for adding a pop of color to your home, creating a frame for art, or accenting tabletop lighting. The Aluminum Mesh Panel has been designed to be lightweight, versatile, and easy to install. It is great for all types of rooms, including offices, coffee shops, kitchens, bathrooms, powder rooms, and more.
Guaranteed Best Quality Decorative Aluminum Mesh Here
The material is made of the best aluminum mesh that is used in many industries. It is the best choice for all kinds of decorative purposes. Aluminum mesh is used to make window blinds, blinds, curtains, and many other kinds of decorative items.
The aluminum mesh panels are available in a variety of sizes and shapes, so you can choose any shape you want according to your needs. There are also different types of aluminum meshes with different weights and textures. You can use them for your home or office decoration.
Aluminum mesh panels are available in different colors and styles as well, so you can choose the one that suits your taste and style of living in your home or office space. ManyBest offers high-quality aluminum mesh panels at reasonable prices without compromising the quality of our products.
Extra Special Holiday Decoration Ideas To Amuse You
When it comes to decorating your home for the holidays, there are endless possibilities. The trick is to choose a theme that will make you and your guests smile. Here are some ideas to get you started:
Decor Aluminum Mesh Wall Art: Aluminum mesh is great for wall art because it's lightweight and easy to install. You can even use it as a stencil if you're looking for a quick way to decorate your walls with some patterned designs or shapes.
Ornaments: The best part about having an ornament collection is that you don't have to spend a lot of money on them. You can always find inexpensive ornaments from stores like Walmart or Target that are still festive and fun for everyone to look at.
Candles: Candles make for great holiday décor as well because they're not just for Christmas time; they're also great for summertime parties and any occasion where you'd like to add some extra warmth and charm into your space!
Questions You Should Ask At Your Decor Aluminum Mesh
1. Do you want to use aluminum mesh material?
If you are looking for a new way to decorate your home, then the aluminum mesh is the best option. Aluminum mesh panels can be used as a substitute for wood or other materials in making furniture, shelves, and other decorative items. Aluminum mesh is very light and durable. It has a nice texture, which makes it look like natural wood. Many people prefer using aluminum mesh because it is easy to clean up later if you make a mistake while working with the material.
2. Are there any requirements for using aluminum mesh?
Aluminum meshes come in different sizes and shapes depending on what you want to use them for. There are also different types of aluminum meshes available, including the square type and oval type. You should consider the size of your design when choosing an aluminum layer that will work best with your project. For example, if you want to make tables that have rectangular shapes, then you should choose a square shape for your tabletop instead of an oval one. The more square shape that your design has, the better it will look when finished.
3. What kind of material do I need?
You will need some sort of material that can be used to make your aluminum mesh panel. It is important to know what type of material you will use so you can get the best result from your project. Your aluminum mesh panel may need to be made with a certain type of metal or it may be made from wood or another type of material.
Decor Aluminum Mesh Decorative At a Competitive Price
ManyBest Decor Aluminum Mesh Panel is the leading aluminum mesh panel manufacturer in China. Our products are made of high-quality aluminum, which is used to decorate many different kinds of products in different industries. These products can be used as decorative panels or doors and windows, they can also be used as curtain walls and so on.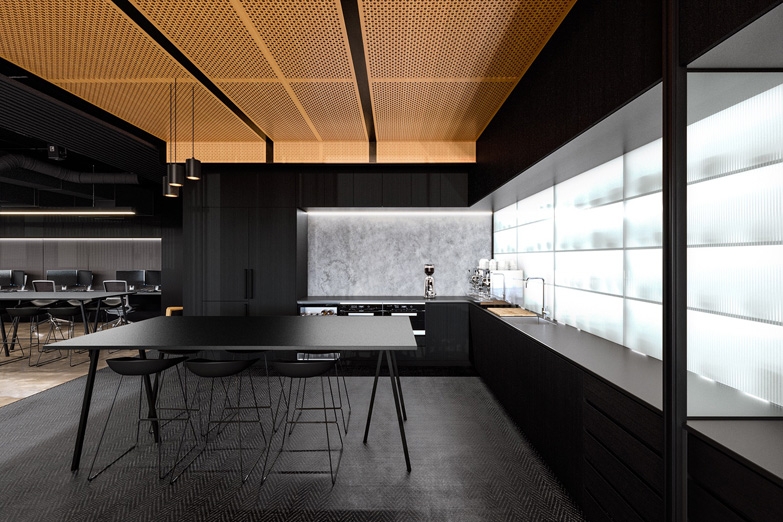 We have a great advantage in competitive prices and good quality. We also have a professional design team who can design any shape you want according to your requirements.
We have exported our products to many countries such as the US, Canada, South America, Australia, and so on for more than many years now. We hope that we could cooperate with you and build a long-term relationship with you in the future!
Simple Ways You Can Decorate with Decor Aluminum Mesh
Aluminum mesh is a great material for DIY projects because it's lightweight and easy to work with. The best part? It looks just like aluminum foil!
You can use aluminum mesh in many different ways to add interest to your home. Here are some ideas:
Use it as a wall covering: If you have an empty wall in your living room or bedroom, try using aluminum mesh as wallpaper. You can easily go old-school by adding a stenciled design or painting the entire surface with metallic paint. A simple do-it-yourself stencil will do the trick!
Use it as a decoration item: Aluminum mesh works well as a decorative item that you can hang on your walls or add to your shelves. You could even use the squares as coasters for drinks!
Create art: You can also use aluminum mesh as an art piece by cutting out shapes from the sheet and displaying them on your desk or coffee table. The possibilities are endless!
Concluding Remarks
ManyBest Decor Aluminum Mesh Panel is a stylish and colorful aluminum mesh panel that can be used as a decorative element in your home, office, restaurant, or spa. It's available in different colors and patterns, including the popular minimalist pattern, so you can decorate your space with your own idea and style. It has a professional appearance and is made of high-quality aluminum mesh. It's lightweight and easy to work with.