Aluminum cladding is a type of depth processing series. It has the advantages of being lightweight, fine stiffness, high strength; strong weather and corrosion resistance; and fine processing techniques. Can be created in flat, arc, and sphere shapes, among others; various color options, good decorative impact; super pollution resistance, easy to clean, and quick to install.
What Are Aluminum Wall Cladding Panels?
Aluminum Wall Cladding Panels are a great way to add some color and a modern look to the interior of your home. They come in a variety of different styles and colors, so you can choose the one that suits your unique decor. Aluminum Wall Cladding Panels are also very easy to install since they come with pre-drilled holes for mounting purposes.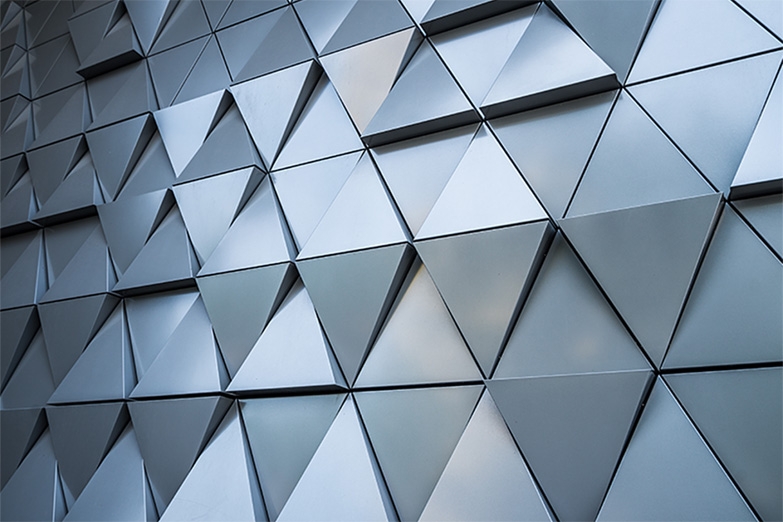 They're made from extruded aluminum profiles that are cut, bent, and welded into a panel shape before being baked in an oven at high temperatures. Once baked, the panels are sent through a final polishing process which leaves them smooth and shiny.
Aluminum Wall Cladding is available in a variety of sizes, shapes, and finishes that can be mixed and matched to create a custom look for any room in your home. The most popular options include:
Lightweight Aluminum Wall Cladding Panels
These panels weigh just under 10 pounds per square foot so they're easy to install without having to worry about damaging them during installation. They have a smooth finish on both sides so they won't buckle or dent when installed on walls or ceilings.
Flat Aluminum Wall Cladding Panels
Flat aluminum wall cladding panels are available in various sizes, styles, colors, and textures. They can be installed on the walls of your house or office as well as in any other space where you need to give them a decorative touch. Flat aluminum wall cladding panels come in different widths but they all have one thing in common; they're flat!
Aluminium Composite Panels (ACP)
These are a combination of two or more materials that are combined to achieve a specific design requirement. It can be used as a structural component, insulation material, decorative element, or even part of an architectural design project.
Why Use Aluminum Wall Cladding Panels?
Aluminum wall cladding panels are a cost-effective way to give a new look to your home. Aluminum wall cladding panels are available in many different sizes and shapes. They can be cut and installed in minutes, so you won't have to wait around for weeks or months for the project to finish.
Aluminum wall cladding panels will add beauty and elegance to any room in your house. You can use them in kitchens, bathrooms, bedrooms, living rooms, and even hallways. The possibilities are endless when it comes to choosing the right aluminum wall cladding panel for your home.
Aluminum wall cladding panels are lightweight and easy to install. They're also very durable because they're made with anodized aluminum that resists corrosion and other weathering factors. Aluminum is a popular material for home builders because it's affordable, lightweight, and easy to work with.
What To Know Before You Buy Aluminum Wall Cladding Panels
Aluminum is the most commonly used metal for cladding panels. It is light, easy to work with, and has a low cost compared to other metals. The main benefits of aluminum cladding are that it is anodized, which means it has a protective coating that helps prevent scratches and dents.
It also has a high level of thermal conductivity, which allows heat to transfer quickly through the panel. This makes it ideal for hot climates where there is a lot of sunlight during the day and cool temperatures at night.
Aluminum is also easy to install because it can be bent into any shape without cracking or breaking. It can also be cut without damaging the edges so that it doesn't leave jagged edges when you cut off pieces of the panel.
Where To Purchase Aluminum Wall Cladding Panels?
There are several places where you can purchase aluminum wall cladding panels. You can buy them from stores that manufacture them or from manufacturers directly. In general, however, it is best to go through a reliable source because this will ensure that you get a quality product at an affordable price.
The best place to obtain aluminum panels is from a local home building supply store. If you have a contractor that deals with buildings, they may be able to help you find a local supplier in your area. It is also possible to purchase aluminum wall cladding panels online. However, it is recommended that you thoroughly check out the manufacturer's website before purchasing their products.
You should also consider contacting an aluminum contractor if you want to buy aluminum panels online such as ManyBest. These professionals can help you ensure that the quality of the product meets your expectations and will last for many years to come.
Are There Different Types Of Aluminum Wall Cladding Panels?
Aluminum is one of the most popular cladding materials used in construction. It can be used as a panel, curtain wall, and siding. Aluminum panels are easy to work with and can be installed by anyone, yet they offer high-performance features that make them great for residential and commercial use.
There are two basic types of aluminum wall panel cladding: flat and corrugated. Flat panels are made from extruded aluminum and are generally used as interior surface cladding. They can be either welded or riveted to the substrate, with the latter requiring a more complicated installation process.
Corrugated panels are made from extruded aluminum sheets that have been punched into shapes like triangles, squares, circles, and rectangles. These panels are usually attached to the wall with screws and include textured surfaces for decoration or color-matching purposes.
Concluding Remarks
Aluminum panel cladding panels allow you to customize your home and add value. ManyBest Flat Aluminum Panel is the best choice for aluminum wall cladding in terms of performance, quality, and service, which can help you save money when making investment decisions.