Some companies want to use aluminum veneer on their properties. Their reasons for needing a reflective surface are very different from those who want a non-reflective surface. However, the two groups of people still need the same kind of custom aluminum veneer. There are some things that are common to both groups though. Anyone who needs to have a custom aluminum veneer painted or installed needs to make sure they know what they need in order to get the best result.
An affordable and customizable commercial aluminum veneer is the key to any company's success in today's competitive market. Because of its custom-made capability, it can be made to fit any style, size, and shape. ManyBest provides a complete solution for those who want to create their own business style and look. The ManyBest custom aluminum veneer is used by many businesses around the world.
An aluminum veneer is a great option for home improvement projects because it's easy to work with and highly customizable. You can change the shape and size of your project by simply adjusting the width or length of the material. If you want something a little more intricate, you can add decorative elements such as cutouts or borders. You can even create your own designs using stencils or paints.
Customizable Commercial Aluminum Veneer By ManyBest Design
The Customizable Commercial Aluminum Veneer is a great product for those who are looking for a quality, durable, and versatile product that can be used in any situation. The custom veneer is made from high-quality aluminum which is then attached to the surface of your choice. This makes it perfect for anyone who wants to add some extra style to their home or office.
The Customizable Commercial Aluminum Veneer By ManyBest Design is available in a wide range of styles and colors. You can choose from an array of different types of finishes such as brushed, polished, chrome, and many more. The design of this product allows you to create a custom look that suits your needs perfectly.
This product comes with a lifetime warranty so you know that it will last for years to come without any problems at all! This means that there is no need to worry about damaging it or having to replace it again because it has broken down too soon after purchase.
Reasons Why You Should Hire Us To Customize Your Aluminum Veneer
We are the leading manufacturer and supplier of aluminum veneer. We have a wide range of aluminum veneers including dented, beveled, embossed, and decorative. We are capable of producing these products with the finest quality at a reasonable cost. In addition to this, we also offer customized designs and patterns to clients so that they can make their products more attractive.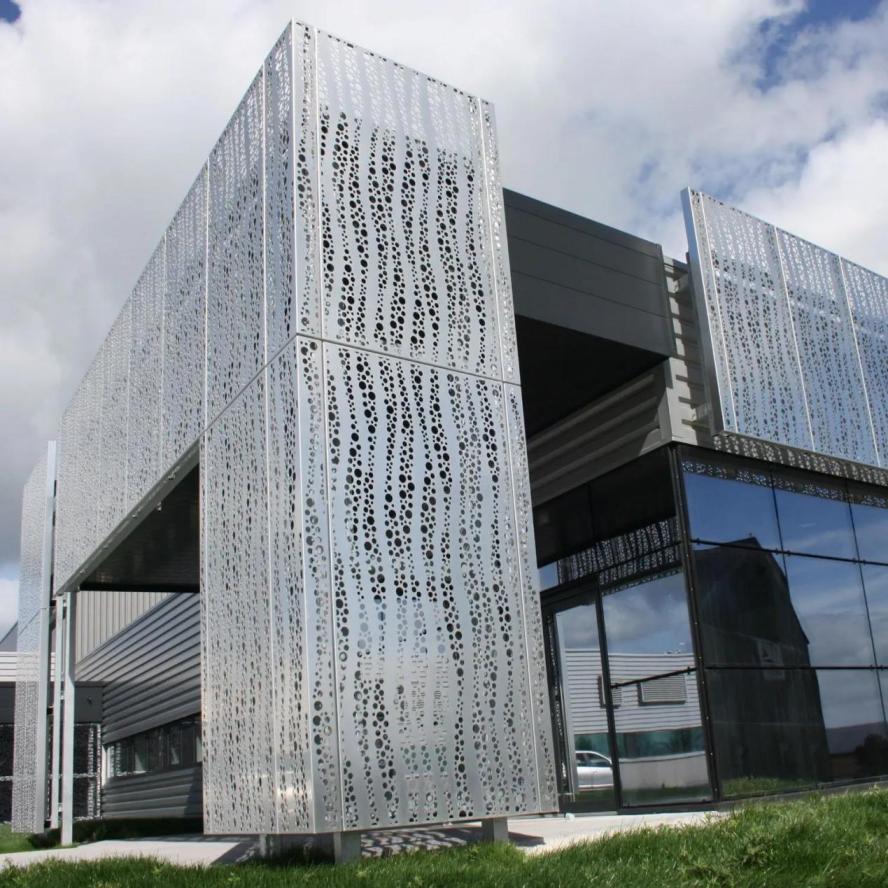 There are many reasons why you should hire us to customize your aluminum veneer:
1) We have experienced professionals who are capable of doing all types of aluminum veneer work with utmost perfection and accuracy.
2) Our company has been in this industry for a long time now which makes us familiar with the latest techniques for manufacturing these products in a better way.
3) We have an excellent infrastructure where raw materials like aluminum sheets can be stored safely so that our clients don't have to worry about their safety while using them during the fabrication process.
4) Our company offers free samples so that you can see what our products will look like before finalizing any deal with us.
Aluminum Veneer Free Customizable Commercial Aluminum Veneers are an Affordable Solution
We offer the finest quality aluminum veneers for you to design your own perfect product. Our aluminum veneers are made from the highest quality raw materials and are available in a wide variety of colors. We offer standard sizes, custom sizes, and even thicker materials that can be used for structural applications. We offer a variety of veneers that can be customized with any design you want on them.
Our custom aluminum veneers are made of premium raw materials that are guaranteed to meet or exceed all industry standards and specifications. They are also made in the USA by experienced craftsmen who take pride in their work and want to provide you with the best products possible.
We also offer discounts on large orders, so if you need multiple pieces of custom aluminum veneer commercial aluminum veneers we can always work out a deal that works for both parties!
ManyBest Aluminum Veneer Is 100% Customizable
ManyBest aluminum veneer is a great choice for both exterior and interior projects. Aluminum is a very durable material that can be cut, sanded, drilled, and fabricated into any shape you desire. Aluminum veneer also comes in a wide range of color and size options to suit your project's design needs.
Aluminum has many advantages over other materials such as wood and steel. It's lightweight, strong, flexible, and easy to work with. There are even several types of aluminum that can be used for different purposes depending on your needs.
Aluminum can be cut in any shape or thickness desired without sacrificing strength or functionality. Aluminum is much more affordable than steel or wood when it comes to custom fabrication projects like this one. It's also much easier to work with than steel or wood because it doesn't have ductility problems as these other materials do.
Concluding Remarks
ManyBest can help your business stand out from the crowd with our affordable and customizable commercial aluminum veneer. We have a wide selection of colors, styles, and sizes to fit your budget, and we offer a quick turnaround on many custom orders. Whether you need a heavy-duty aluminum veneer for a warehouse or a light industrial job, we can accommodate your project.