Clip-in Ceiling adds a little bit of personality to your ceiling – and that's no joke. This is the first product of its kind, and we're proud of it. It's a modern, minimalist way to bring a little bit of fun into your home.Clip in Ceiling.
Simple Quick and Easy Project: Clip-in Ceiling Design
The ManyBest clip in the ceiling is easy to install and can be done by anyone. This can be a great way to save money while adding an amazing new look to your home or business.
The most important thing to keep in mind when choosing a clip-in ceiling is how easy it will be to install and remove. Some models require special tools or specific equipment, while others are so easy that even your child could do it!
Clip-in ceilings are becoming popular because they are much easier than installing traditional drywall ceilings and they look great too. There are many different styles of clip-in ceilings available today, each one with its own unique design and style. If you want something more unique for your home or business, check out our selection of clip-in ceiling options below!
Clip-in Ceiling Designs That Look Great in Your Office or Dorm
The ManyBest clip-in ceiling designs are aesthetically pleasing, but they also help you achieve the functional goals of your room. They can be used for a variety of applications, from dorm rooms to offices and even classrooms.
The ManyBest clip-in ceiling designs are aesthetically pleasing, but they also help you achieve the functional goals of your room. They can be used for a variety of applications, from dorm rooms to offices and even classrooms.
When you choose one of these clip-in ceiling designs for your space, you'll want to consider how it will be installed and what types of materials it will use. If you're not sure where to start or what type of material is best for your needs, we've listed the top 5 choices below so that you can find one that works well in your room!
A Great Solution For Clip-in Ceiling Systems
Clip-in ceiling systems are often the best choice for a number of reasons. You won't have to worry about making holes in your walls, and you'll be able to hang your own hardware from the ceiling if you want. For those who have large spaces and don't want to cut any holes in the ceiling, this is an excellent option.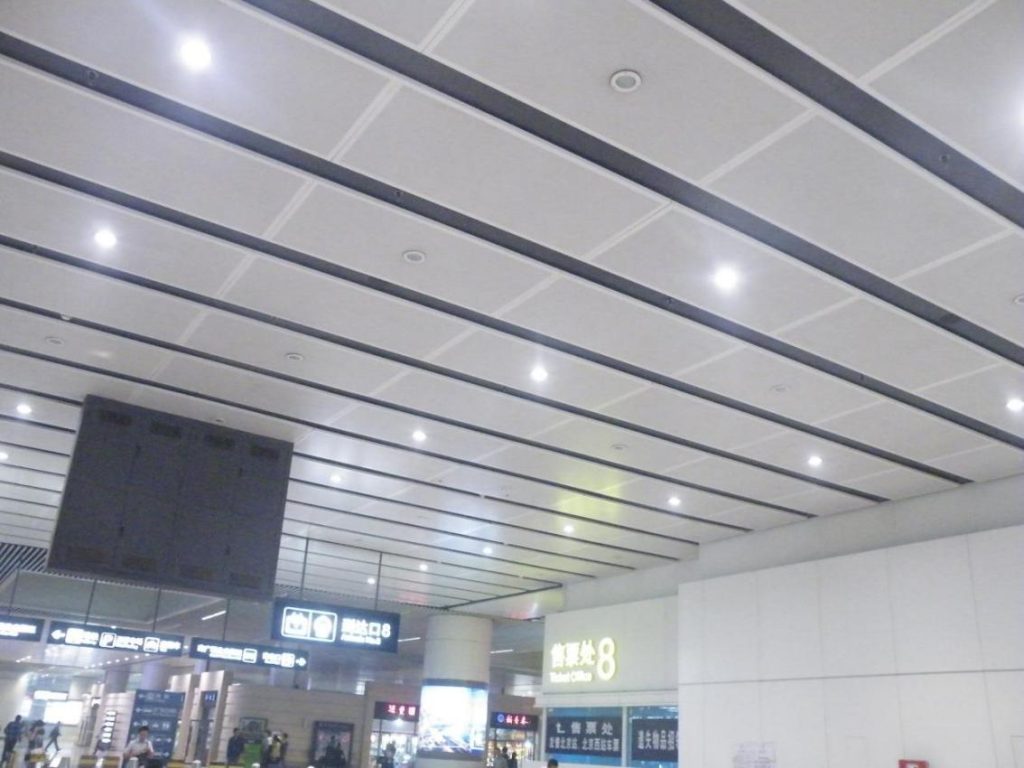 If you're looking for an inexpensive way to add lighting to a room or install a new fixture, then a clip-in system is probably right up your alley. With these systems, you can easily install lights on both sides of the ceiling without needing any extra drilling or finishing work done by professionals.
The best part about having clip-in systems installed on your home is that they're easy to repair if something goes wrong with them. If there's ever an issue with the wiring or any other part of your system later on down the road, it won't cost you much money at all to get it fixed up again.
Modern Commercial Projects with
The clip-in ceiling is a great way to add a modern look to your commercial project. It's a quick, easy, and affordable solution that can give you the look of hardwood, tile, or something more unique without having to install actual materials. No need to worry about the weight of the material hanging from the ceiling — once it's installed, it stays in place.
Here are some ideas for using clip-in ceilings in your commercial projects:
1. Add a dramatic look to any space with this simple yet effective design idea. This design features a brushed nickel finish and comes in three different sizes so you can choose the best option for your project based on how much room you have.
2. This industrial-looking design features an assortment of steel finishes and is ideal for industrial spaces like warehouses or factories where rustic charm is needed but minimalism is preferred over excessive details such as crown molding and woodwork found in traditional homes.
3. For an industrial look with lots of character, choose this bold red finish that will complement any existing color scheme in your building or home perfectly!
New Clip-In Ceiling Transforms Living Spaces
The new clip-in ceiling can transform any space into a relaxing oasis, with its ability to adjust to any room. The system is made up of panels that are attached to the ceiling and can be used in multiple ways. The panels come in a variety of different colors, shapes, and sizes so that you can create a unique look for your home. With this system, you can customize your living space to match your tastes and needs. You will be able to choose from a wide variety of colors and styles that will match your personality perfectly.
You can choose from different materials when it comes to installing these panels on your ceiling. There are several options available, including wood, metal, and plastic. Each option has its own advantages and disadvantages. Wood is an excellent choice for those who wish to create a warm, rustic feel in their home or office space. Metal offers an industrial look while still maintaining elegance at the same time.
If you have the space and budget, you may want to consider the ManyBest clip-in ceiling system. These systems allow you to install a ceiling anyplace that is made of drywall or other materials that can be tacked into place. They are particularly useful in small rooms where there is not enough room for an entire drop ceiling. The ManyBest clip-in ceiling system is the one that works for you. It can be a simple solution to a small space or a major renovation project. The key to its success is in the details.
Concluding Remarks
If you've been searching for a way to add a little bit of personality to your home, then ManyBest clip-in ceiling panels might be the answer. These panels are available in a variety of colors and shapes and can be installed on any ceiling surface.