Check Out This Aluminum Square Ceiling: ManyBest Lay-in Ceiling
The ManyBest Lay-in Ceiling is a lightweight, easy-to-install ceiling system that can be used for both residential and commercial projects. The product is made with aluminum and is available in a variety of colors, sizes, and textures.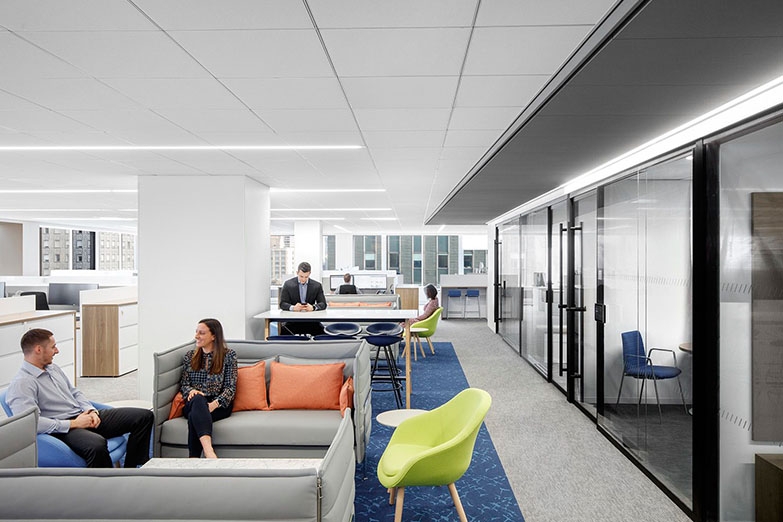 Lay-in ceiling tiles are the finest option for your house because they are simple to install, fire-resistant, and soundproof. They are also an excellent way to insulate your house. They can be used to highlight a particular area or feature in your home or to simply add a touch of elegance.
Our square ceilings come in plain and perforated varieties with sound-absorbing properties. More than 40 distinct types of perforated patterns with various hole diameters are available from us. Additionally, to meet clients' different decorative requirements, we can create a unique pattern with their permission.
Why Aluminium Square Ceiling Tiles Are Such A Hit Among Many Have You Considered It?
Aluminum square ceiling tiles are one of the most popular ceiling tile designs. They are easy to install, very durable, and come in a wide range of colors and finishes.
Many people have considered it, but not many know the reasons why it is so popular. Here are some of the main reasons:
Durability: Aluminium is one of the most durable materials available today. It can withstand extreme weather conditions and is resistant to corrosion, which means that it will last for a long time without showing signs of wear or tear.
Appearance: Aluminium is available in an array of colors, so you can choose a color that matches your décor perfectly. You can also choose from a variety of finishes including polished, brushed, or textured options. These finishes make them look more attractive than other types of ceiling tiles such as plastic ones, which tend to look dated after some time due to their shiny appearance.
Easy to Install: Unlike other materials such as wood or concrete, aluminum ceiling tiles are easy to install as they don't require any extra tools or skill sets to install them properly. You simply need to follow the instructions given by manufacturers and everything will be fine!
Best Aluminum Square Ceiling Partner – What You Should Look For?
When it comes to choosing the best aluminum square ceiling partner, there are many things that you should look at. The first thing is the quality of the product. The best brands offer top-quality products and they can last for a long time. They also have excellent customer service so you can always count on them in case of any problems or issues with your purchase.
Another important factor is the price. You don't want to spend too much money on a product that does not meet your needs, so it's better to choose a mid-range option that will fulfill all your requirements without being too expensive.
The design of a ceiling partner is also important because it will affect how well it fits into your room's design and style. Some models come with different finishes such as white or black, while others have unique designs like round or oval shapes that make them stand out from other similar products on the market today.
If you want something modern and simple, then opt for a model made out of aluminum such as ManyBest Lay in Ceiling that has a sleek look and feel to it while still holding up well against everyday wear and tear over time without showing any signs of damage whatsoever!
Things You Might Not Know About Your Aluminum Square Ceiling
Aluminum Square Ceilings are an excellent choice for both residential and commercial applications. Here are some things you might not know about these versatile systems:
1. Aluminum Square Ceilings Are Environmentally Friendly
Aluminum is a highly recyclable material, which means it's environmentally friendly. This can be especially important in areas where recycling rates are low or non-existent.
2. Aluminum Square Ceilings Are Easy To Install
Aluminum Square Ceilings come with pre-assembled panels and fasteners, so you won't have to waste time cutting pieces to size or installing them yourself. You'll also get detailed installation instructions with your order so that you can quickly and easily install your new ceiling system.
3. Aluminum Square Ceilings Are Versatile And Affordable
You can use aluminum square ceilings in any room of your home or business, from bedrooms to bathrooms and kitchens to dining rooms and hallways. They're also cost-effective because they come in standard 4 x 8 sheets that you can cut down if needed, allowing you to use less material than other types of ceilings at the same price point!
4. ManyBest Aluminum Square Ceilings Offer Customization Options For Your Project Or Company Needs
You can choose from any number of finishes when it comes to aluminum ceilings — including brushed silver, polished silver, and even black — depending on what will best suit your needs. These ceilings come in different sizes as well as thicknesses depending on the look you want. Some can be cut into any shape or size without affecting their quality or strength!
Outsource Your Work With ManyBest Aluminum Square Ceiling Manufacturers
We are a team of experts offering Aluminum Square Ceiling Manufacturers services in Mumbai, Maharashtra. Our company is one of the leading manufacturers and suppliers of Aluminum Square Ceiling Manufacturers in the country. We offer high-quality products at affordable prices.
We have been providing Aluminum Square Ceiling Manufacturers services for many years now. We have a strong network of clients around the world who have been working with us for a long time. With our expertise in this field, we can provide you with the right advice on how to choose the right material for your project. We always give our clients an honest opinion about the materials they are looking to use and how they will impact their projects.
We have more than 20 years of experience in this field and we understand that each project has different requirements. This is why we offer customized solutions depending on your needs and requirements. We also provide customization services if needed so that you get exactly what you want without any compromise on quality or price!
Ways To Ensure You Choose The Best Aluminum Square Ceiling Partner
If you are looking for a professional aluminum square ceiling partner, then there are several things that you need to take into consideration before choosing the best one. The first thing that you need to do is ensure that the company has a good reputation. You should ask around and find out if anyone has used the services of the company before, and whether or not they were happy with their work.
Secondly, you should ask to see some examples of their work. This will give you an idea of what they can do and how they do it. Once you have done this, then you will be able to know whether or not they are capable of doing the job right.
Thirdly, make sure that they have insurance in case anything goes wrong during the process of installing your new aluminum square ceiling. This means that if something does go wrong and someone is injured as a result, then they will be covered with medical expenses as well as any other costs associated with accidents like this.
Finally, make sure that the company provides all types of services related to aluminum square ceilings including installation and maintenance services as well as replacement parts if needed after the installation has been completed by them so that you don't have to go through all those problems yourself when something goes wrong with your new ceiling.
Best Partner: ManyBest Aluminum Square Ceiling Manufacturer
ManyBest is one of the leading manufacturers and suppliers of the square aluminum ceiling in China. We can offer you high-quality products at competitive prices. Welcome to buy or wholesale our products made in China at low prices from our factory.
ManyBest aluminum square ceiling manufacturer is a professional in manufacturing various kinds of the aluminum ceilings, such as corrugated ceiling panels, aluminum perforated panels, sandblasted aluminum panels, and so on. The most popular type is corrugated ceiling panels which are mainly used in commercial buildings such as airports, stations, shopping malls, etc. It has a good appearance effect and an excellent acoustic performance.
In addition to its beautiful appearance, the corrugated roofing also has a good sound insulation performance. It can reduce noise pollution caused by vehicles on the road or airplanes flying overhead significantly, which is what everyone wants nowadays. ManyBest aluminum square ceiling manufacturers can provide customers with different kinds of designs according to different requirements from them, such as color selection, logo imprinting, etc.
Conclusion
Aluminum Square Ceilings come in many different sizes, so you can choose what will be best for your project. They are also available with either square or rectangular panels that are installed on the ceiling and then covered with appropriate insulation and drywall.