With CNC perforation technology, ManyBest punching aluminum panels in various sizes and designs are possible. It may generate varied visual effects by using different punching patterns and is also effective for ventilation, heat transfer, light transmission, and sound absorption.
Aluminium Cnc Wall Panels-Perfectly Designed To Be Applied
Aluminum CNC wall panels are custom designed for your specific application and give you a one-of-a-kind look. They're made from the highest quality aluminum and can be easily installed into any home or business. The aluminum wall panels are perfect for both residential and commercial use, offering an elegant look that's perfect for any home or business. They're available in a variety of shapes, sizes, and colors to match any décor.
These aluminum wall panels offer something different from other types of walls in your home or business. They're sturdy enough to withstand the test of time while providing you with a stunning look that will last for years to come. These aluminum wall panels are lightweight so they won't weigh down your walls when they're installed on them. In addition, these aluminum wall panels make it easy to decorate your space without having to worry about damaging it with nails or screws.
Make sure that you also choose a durable aluminum panel if you want it to last long enough before needing replacement or repair. Aluminum is one of those materials that are very prone to scratches and other damage, so make sure that your chosen aluminum panel has excellent scratch resistance properties so that it doesn't get damaged easily while being used outdoors or indoors in different environments like hot or cold temperatures.
Benefits Of Aluminium CNC Wall Panels
Aluminum CNC Wall Panels are a great addition to any home. They are not only stylish but also very durable and easy to maintain. These panels are made from aluminum which is one of the strongest metals available today.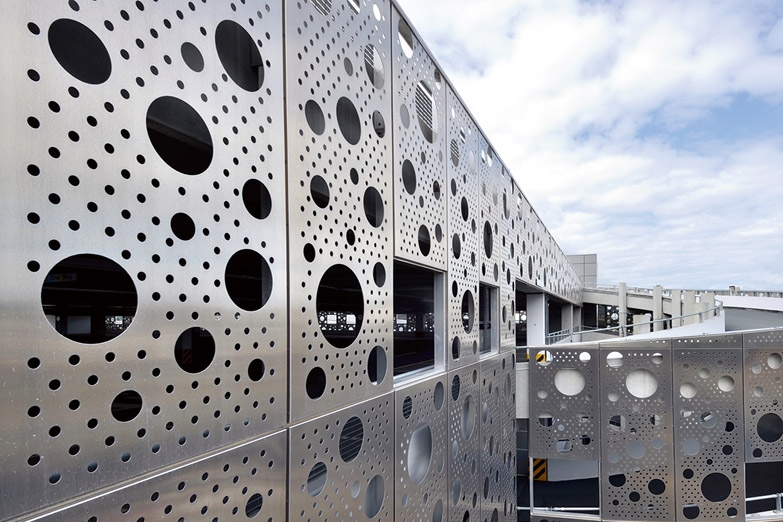 The aluminum panel comes with a smooth surface that will not rust or corrode over time, making it an ideal material for any home. The aluminum panel is also lightweight and very easy to install. It can be used in all types of interiors such as kitchens, bathrooms, bedrooms, and even offices.
Aluminum CNC Wall Panels can be placed on walls or ceilings to create unique designs that will add elegance to your home interior decorating. These panels come in various sizes depending on the size of your room so that you can choose the right size for your needs. If you want a large area covered with these panels then it is best if you use a large-sized panel since they are quite expensive compared to smaller ones which make them more affordable than bigger panels.
Why Do People Buy Custom Aluminum CNC Wall Panels?
It's not just because they look good. It's because they're the best of the best. If you're looking for a new aluminum wall panel that will blend seamlessly into your home and stand up to the test of time, there's no better option than custom aluminum CNC panels.
Custom aluminum CNC panels are made from an aluminum alloy that is specifically designed for use in interiors and exteriors. These panels are available in several different styles and finishes, including anodized and powder-coated options.
The reason people choose these panels over other types of aluminum products is that they're durable and long-lasting. Vinyl siding can easily be damaged by weather or sun exposure, but anodized aluminum can withstand both heat and cold without losing its metallic shine or color. Additionally, powder coatings are resistant to scratches and dents caused by regular wear and tear over time.
Cool Things You Can Do With An Aluminium CNC Wall Panel
Aluminum is a great material for wall panels because of its lightweight and durability. It can withstand high temperatures, making it an ideal choice for indoor or outdoor projects. Aluminum also has a smooth surface that makes it easy to paint. You can use aluminum to create a beautiful custom wall panel for your home or office.
Aluminium CNC Wall Panel is one of the most popular products in the market. It can be used for many purposes, such as building walls and furniture. But it has two major problems: First, aluminum panels are quite thick, which means that they can only be used on large-scale projects. Second, when it comes to aluminum panels, there are only a few companies that can produce them in large quantities.
Aluminium CNC Wall Panel is a solution to these problems. It is made from high-quality raw materials and processed by a professional team of engineers and technicians. The result is an excellent product that you can use for any project you want!
Reputable Aluminium CNC Wall Panel Manufacturer
ManyBest Punching Aluminium Panel is using the latest CNC grinding technology and advanced equipment, which is able to produce the best aluminum punching panel for walls. ManyBest offers a wide range of aluminum panels in different sizes, weights, shapes, and colors.
We are a professional Aluminum CNC Wall Panel Manufacturer and can offer you the most competitive price & excellent quality products. We are able to make good use of our advanced equipment to develop high-quality products for you.
Our company has set up a modern workshop with advanced production equipment such as CNC machines, cutting machines, welding equipment, etc. We can provide you with good quality products at the lowest price with fast delivery time!
Concluding Remarks
Want to save your time and the environment? Aluminium CNC punching panels are best choice for you! Aluminum CNC punching panels are made of aluminium which is a very strong material, but light in weight. It's widely used in the construction industry and can be applied in almost every building. With a cutting edge technology, it's easy to cut any shapes like circles, squares and triangles, and it's also applicable for all kinds of design.